This looks like an amazing read.
Nerdy Book Club
Never Fall Down: A Novel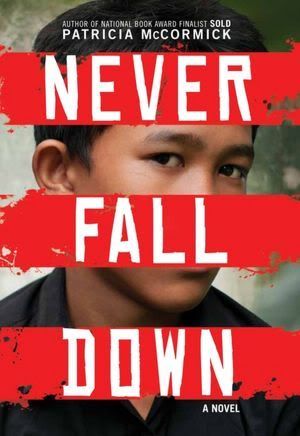 Never Fall Down: A Novel
A novel by Patricia McCormick
I picked up this book yesterday morning after reading about it in the NPR Book Review. I don't normally read books like Never Fall Down, but when I picked it up and started reading, I was hooked. McCormick retells the story of a young boy forced into the Cambodian killing fields where he fights to survive for three years, eight months, and twenty days. Her story details experiences of Arn Chorn-Pond, making it one of the most unforgettable reads you'll ever experience. Patricia McCormick has been the National Book Award Finalist, Gustav-Heinemann Peace Prize Winner 2009, ALA Best YA Book Winner 2007 and winner of countless other awards for her young adult books.
Never Fall Down begins with Arn, a young Cambodian boy, who has lost his mother and father to dire circumstances. Arn's father…
View original post 884 more words